Home »
Commercial Insurance
Commercial Insurance in Maryland
Any large investment should be protected by the right amount of insurance coverage to prevent the devastating effects of a serious loss. A business, no matter how small, would easily fall under this category. If damage were to occur to your commercial property in Maryland, or if a customer or employee were to become injured on your property, you would be left with a heavy bill to cover the damages. These kinds of expenses can have a dramatic impact on the financial stability of even the largest corporations. For this reason, it is highly recommended that you invest in commercial insurance to protect your business in Laurel, Bowie, Silver Spring, Annapolis, Columbia, or Baltimore, Maryland.
According to the state laws of Maryland, the same auto insurance requirements for personal vehicles also apply to commercial vehicles. For those unfamiliar with these laws, the requirements include $60,000 of bodily injury coverage per person per accident, and $15,000 of property damage per accident. Although there isn't a legal minimum requirement for Maryland commercial property insurance, it is highly recommended that you purchase a substantial amount of property insurance to protect your business from the cost of damage that may occur as a result of natural disasters, theft, vandalism, and other potential hazards.
Liability is perhaps one of the most important aspects of commercial insurance that you will want to purchase for your Laurel, Bowie, Silver Spring, Annapolis, Columbia, or Baltimore, Maryland business. Liability insurance protects you from the legal consequences that may follow an injury on your commercial property. Since these expenses can often add up significantly, experts recommend purchasing a minimum of $500,000 worth of liability coverage for your business.
Even choosing the bare minimum insurance coverage for your Maryland business can add up to a heavy expense for your business, which is why it's crucial that you shop around for the best value available for your company's unique needs. Since shopping around is often not practical for busy business owners, the independent agency Mid Atlantic Insurance Financial offers a convenient and helpful alternative that gives residents of Laurel, Bowie, Silver Spring, Annapolis, Columbia, and Baltimore, Maryland the opportunity to compare quotes in one simple and easy step.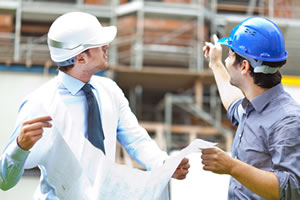 With the innovative new tool featured on Mid Atlantic Insurance Financial's website, you simply submit your information and receive a list of coverage plans and quotes from multiple top insurance carriers in your area. This unique service gives you the opportunity to easily compare commercial insurance plans with zero hassle and no worries about misrepresentation by insurance agents to ensure a sale. Choose an unbiased alternative by visiting Mid Atlantic Insurance Financial for your commercial insurance needs.